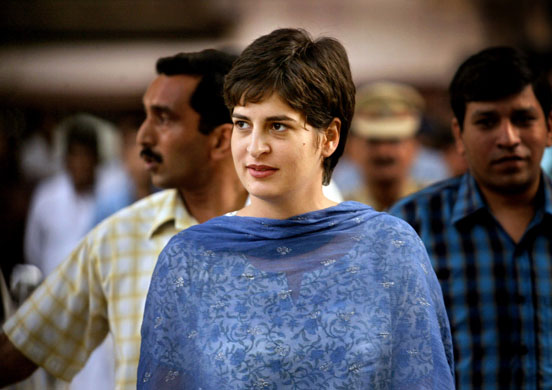 (Reveals prison letter admitting Priyanka - Nalini meeting)


While going back on their earlier written statement that Priyanka Gandhi, daughter of Rajiv Gandhi never met former Prime Minister assassination convict Nalini, Vellore Prison Superintendent admitted that the two women actually met and Rajiv's daughter Priyanka is protected as she faces a high level of threat from the Liberation Tigers of Tamil Eelam (LTTE), her father's killers.
A second letter written by the prison authorities said, "Priyanka Vadra (Gandhi's married name) is protected by the SPG and faces a high level of threat from various outfits, including the Liberation Tigers of Tamil Eelam (LTTE). Moreover, the meeting was more of a personal nature."
It is believed the prison authorities made the statement based on intelligence reports possessed by India.
It has been now explained that during the Priyanka Gandhi (Vadra) visit to the Vellore prison she was accompanied by special security men belonging to Special Protection Group (SPG) and the prison visitor's records are marked under such a security official named Pankaj Kumar and two other officials who were protecting her and hence the earlier denial.